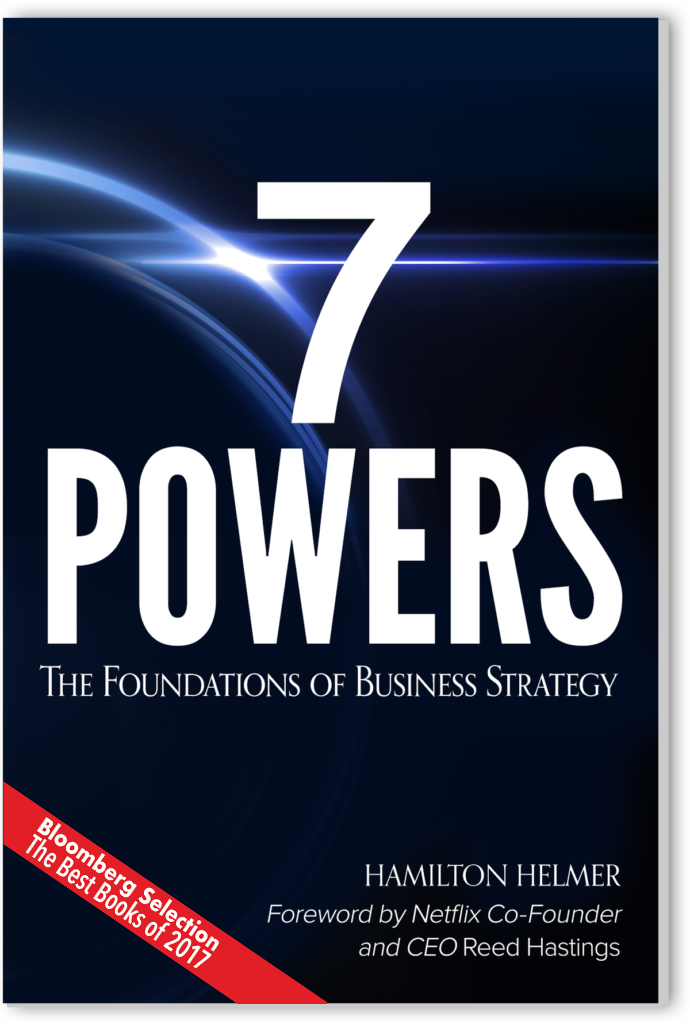 "Hamilton Helmer is the best kind of big thinker – he offers great insights that you can turn into real world action. At Spotify the 7 Powers are widely used as we discuss new initiatives. His distillation of the key types of strategic power, how to find them, how to leverage them, and how to maintain them is a fantastic toolset for companies at every stage.."
– Daniel Ek, CEO and Co-Founder of Spotify 
"The forces of competition are incredibly strong….and if you don't read 7 Powers you're going to die a lot sooner."
– Reed Hastings
CEO and Co-Founder, Netflix
"7 Powers lays out a clear, compelling and insightful framework for thinking about the persistent sources of competitive advantage. Helmer draws on three decades of experience to break down how companies establish power and shape their industries, illustrating at every turn with entertaining and illuminating examples."
– Jonathan Levin, Philip H. Knight Dean, Stanford Graduate School of Business
"Hamilton Helmer understands that strategy starts with invention. He can't tell you what to invent, but he can and does show what it takes for a new invention to become a valuable business."
– Peter Thiel, entrepreneur and investor
What are the secrets to making a company enduringly valuable?



 7 Powers breaks fresh ground by constructing a comprehensive business strategy toolset that is easy for you to learn, communicate and quickly apply. Drawing on his decades of experience as a business strategy advisor, active equity investor and Stanford University teacher, Hamilton Helmer develops from first principles a practical theory of Strategy rooted in the notion of Power, those conditions which create the potential for persistent differential returns. Read Full Synopsis
Netflix CEO/Co-Founder, Reed Hastings, talks with 7 Powers author, Hamilton Helmer, about the advantages of Helmer's Power Dynamics.
Former Barclays Global Investors CEO, Blake Grossman, congratulates Helmer on releasing 7 Powers, with its innovative ideas on company value.